Iowa State Center and Ames Community Arts premiere new music venue
With the support of the Ames Community Arts Council, the Goldfinch Room, a new music venue located within Stephens Auditorium, will host a series of Iowa Songwriters Showcases over the next year. The first Songwriters Showcase is scheduled for Saturday, Jan. 26, from 7 – 9 p.m. and will feature two Iowa songwriters, Chad Elliott and Patresa Hartman, along with Texan Tommy Lewis….Read the rest of the article here.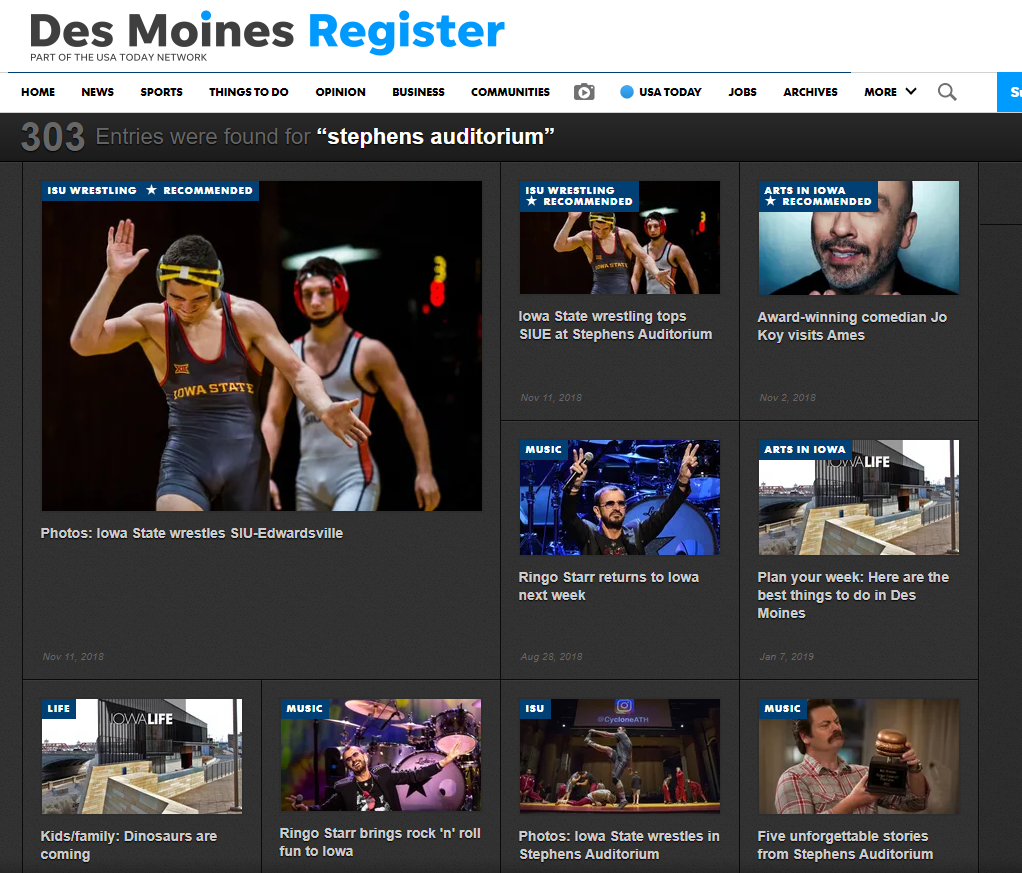 Check out what's happening at Stephens through the Des Moines Register!