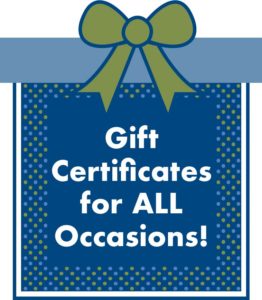 When you give the gift of entertainment, you're giving so much more. A Stephens Auditorium gift certificate is the perfect gift for your family and friends!
Redemption
Gift certificates are valid for any performances at Stephens Auditorium and Fisher Theater (excluding Youth Matinee Series and Goldfinch Room) and never expire! Gift certificates are redeemable during business hours in person at the Stephens Auditorium Ticket Office (Monday-Friday, 11am-4pm).
Processing and Delivery
Gift certificates will be processed by our ticketing team and then emailed to the email address of your choosing. Please allow up to 3 business days for us to process your order.
Purchasing
Acceptable forms of payment include PayPal and debit or credit card. Please continue through the payment page to complete your purchase after hitting the submit button. Gift certificates are also available for purchase in person at the Stephens Auditorium Ticket Office and by phone at (515) 294-2479.