Here's what you can expect when you gather a group of 10 or more to attend a performance at Stephens Auditorium:
Groups of 10 or more receive up to a $5 discount off the general public ticket price.
The Iowa State Center makes your group activity a hassle-free experience. Whether you are looking for a way to bring together employees or friends or introduce your students to live performing arts, the Iowa State Center has special discounted tickets available for groups of 10 or more for many performances in our 2019-20 season.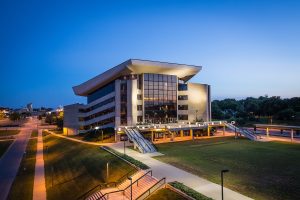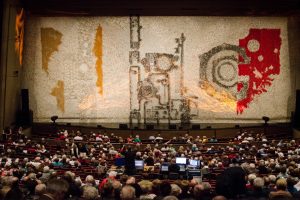 At the Iowa State Center, we make your group gathering a top priority. Our staff will personally handle arrangements for your group professionally and efficiently.
For more information and to request tickets for your group, contact the Iowa State Center Ticket Office at ticketoffice@iastate.edu.
---
Group Rates
Groups of 10 or more people to select Performing Arts Series performances save up to $5 off the general public ticket rate. Ticket discounts may not apply to all price levels. All group tickets must be purchased together and in advance by emailing the Stephens Auditorium Ticket Office at ticketoffice@iastate.edu.
Promo Codes
Stephens Auditorium offers employers and organizations the opportunity to set up their own unique promo code, which allows their employees and members to request tickets individually through an online form, often at a discounted rate. Contact the Stephens Auditorium Ticket Office at ticketoffice@iastate.edu to set up your organization promo code.
Venue Tours
Your group is welcome to visit during regular hours of operation by advance appointment. Contact the administrative office for more information at (515) 294-3347 or iscinfo@iastate.edu.
See More Art at Iowa State
In addition to admiring the architectural details that make Stephens Auditorium "Iowa's Building of the Century," groups may enjoy a visit to the Brunnier Art Museum, nearby Reiman Gardens, or take a self-guided art walk of campus art. The art scene on campus is world class, and its museums house some of the finest art collections in the world, perfect for art lovers or novice explorers.