Back to Events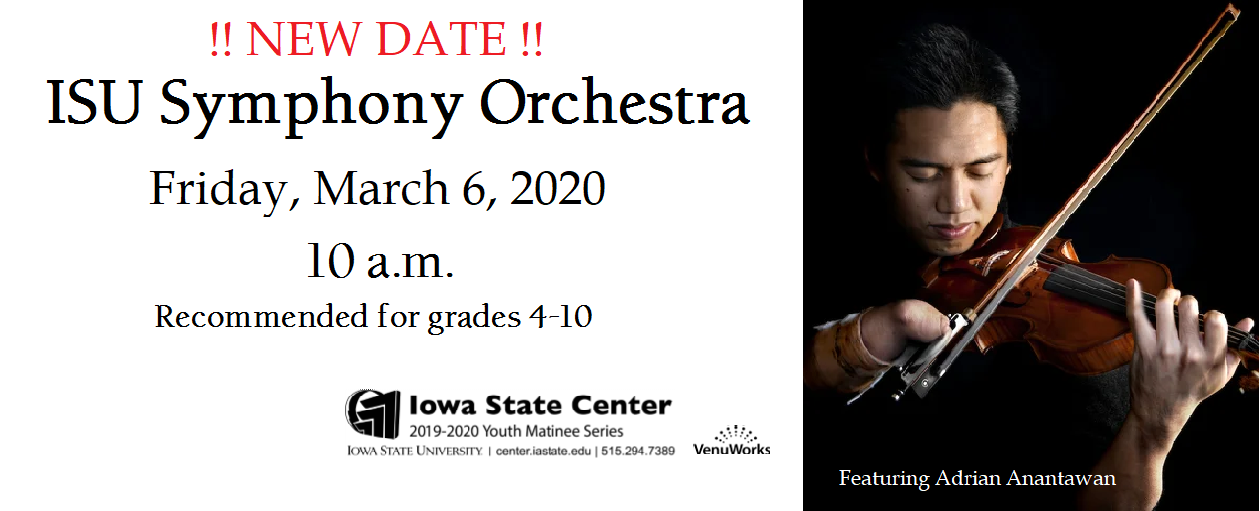 ​
Join the Iowa State University Orchestra as they celebrate a world that is a Symphony of Diversity.  Special guest Adrian Anantawan, the international violin soloist born without a right hand, will perform the concerto by Amanda Roentgen Maier (1853-1894) on a program that includes dances ranging from the stately to the wild, by Amy Beach (American, 1867-1944), Nathaniel Dett (American, 1882-1943), and Arturo Marquez (Mexican, b. 1950)
Show sponsored by:

---
MORE INFORMATION
SPECIAL INFO:Reserve your seats today! Please remember to include ALL teachers, chaperones, and parents in your group totals.

GROUP SALES:There is no special group pricing available for this event.
---
SEE TICKETS

DATE:

Friday, March 6, 2020

TIME:10:00 am

DOORS:North Entrance on Ground Floor opens at 9:15 a.m.

SE & SW Tower Door Entrances open at 9:15 a.m.

*Times may vary depending on sound check for each performance.

PRICE:Tickets start at $4

ON SALE:Now!