Back to Events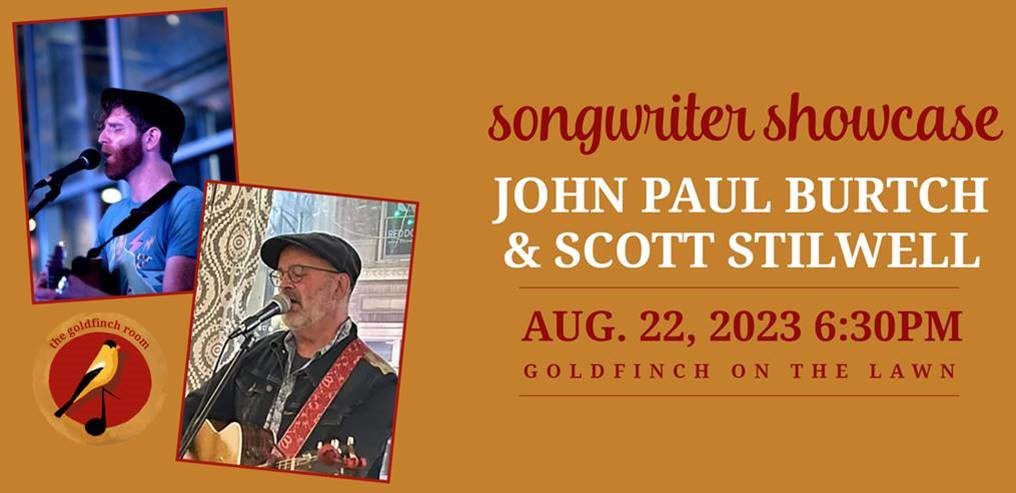 ​
Scott Stilwell writes songs about everyday things.  Scott's songs, are in their basic form, folk songs.  Rooted in stories, they give glimpses into life – fiction and non-fiction.  Based on the concept that art is personal, Stilwell also weaves his own stories into the songs, inviting the listener into a shared experience.  Born and raised in Iowa, Scott approaches his songs with a Mid-Western sensibility.  Having spent some time in Nashville, his songs also reflect the struggle and heartache that lives in every songwriter. This passion fuels the spirit and initiates the drive to create that "next great song"; frankly, any song will do – because it is what we were born to do.
John Paul Burtch, based in Des Moines, and originally from Waterloo is a singer/songwriter who describes his musical style has a bit all over the place, with his most general influences being rock, alternative, and pop. Other notable influences are classic rock, indie, folk, blues, swing, jazz, musical theater, and even just a little bit of hip hop and country at times.
We are pleased that The Sandwich Stop will join us again so you can grab a yummy dinner.  We will have cold beverages available.  As a reminder, outside alcoholic beverages are not allowed into the event as it is violation of our liquor license.  Don't forget your lawn chairs or blankets.
GET TICKETS

DATE:

Tuesday, August 22, 2023

TIME:6:30 pm

TICKETS START AT:$7 in advance, $10 at door

DOORS:Doors open approximately 30 Minutes before show time.