Back to Events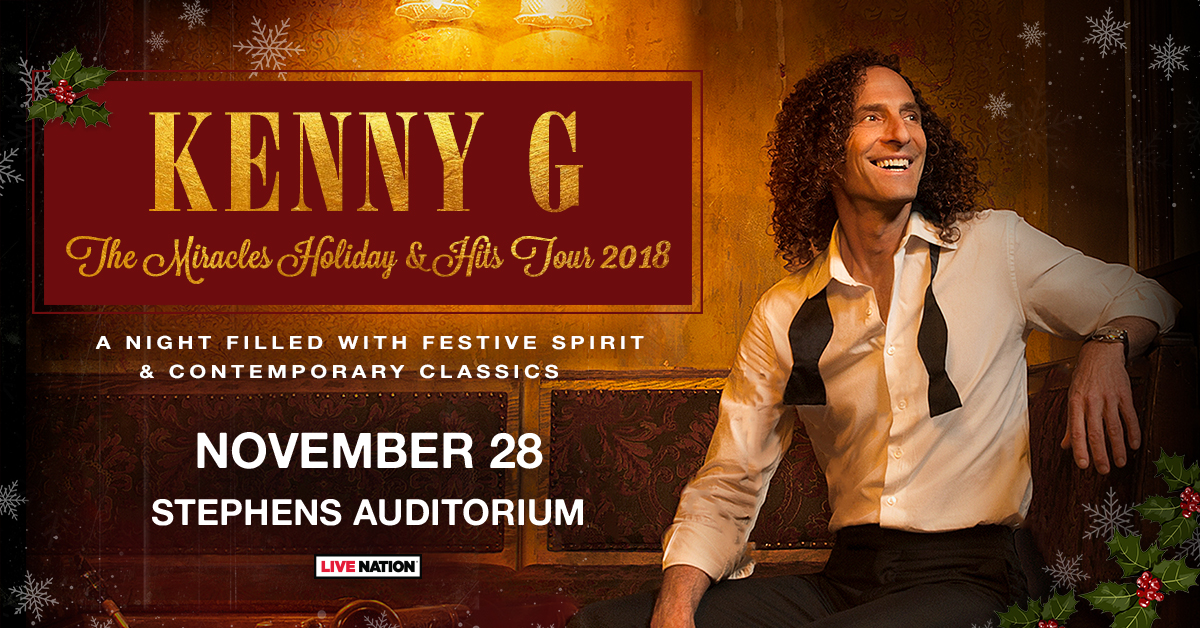 ​
In a recording career that spans over four decades and 24 albums, Grammy Award-winning saxophonist Kenny G has grafted elements of R&B, pop and Latin to a jazz foundation solidifying his reputation as the premiere artist in contemporary jazz. Since the early '80s, his combination of unparalleled instrumental chops and indelible melodies has resulted in sales of more than 75 million records worldwide (45 million in the U.S. alone) and more than a dozen climbs to the top of Billboard's contemporary jazz chart.
On November 28, Kenny G's The Miracles Holiday and Hits Tour will be at Stephens Auditorium.  Kenny G will perform his beautifully arranged world-renown holiday songs as well as a set filled with his most treasured hits from his illustrious recording career.  It will be an evening filled with festive spirit and contemporary classics.
GET TICKETS

DATE:

Wednesday, November 28, 2018

TIME:8:00 pm

TICKETS START AT:$35

DOORS:Doors open approximately before show time.