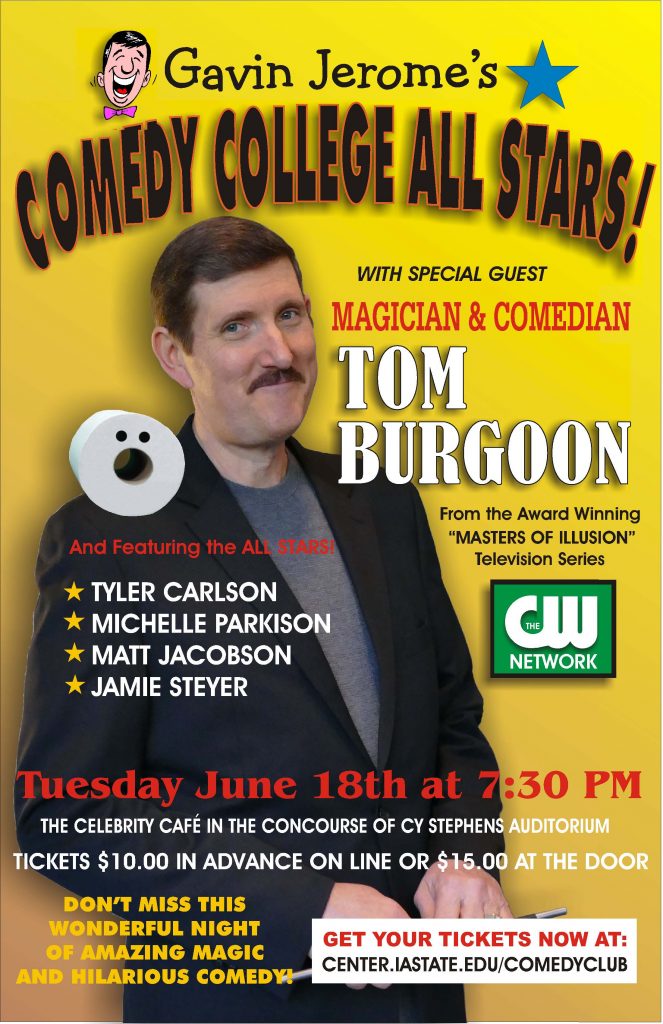 ISU Honors Comedy College presents a night of magic and mirth starring national touring comedian / magician Tom Burgoon. Tom has performed in all 50 states, has appeared on the CW's hit TV show Masters of Illusion numerous times and is a regular performer at the famed Magic Castle in Los Angeles. Check out Tom's website at www.tomburgoon.com.
Also appearing on the bill are comedy college veterans Tyler Carlson, Michelle Parkison and Comedy Contest winner Matt Jacobson. Opening act features recent graduate of ISU's Comedy College and Ames native Ms. Jamie Steyer. Comedy College professor of punchlines, Gavin Jerome hosts on Tuesday, June 18 at 7:30 pm in the Celebrity Café – Stephens Auditorium.
Doors: 7:00PM
Show: 7:30PM
If you have any questions, please email us at ticketoffice@iastate.edu.