Back to Events

​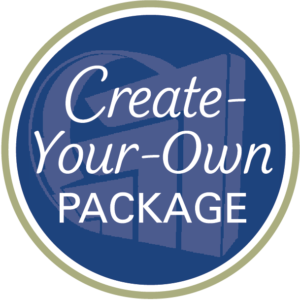 Originally founded by a group of Senate staffers, this satirical comedy group knows first-hand just what goes on in our nation's capital, and they don't pull any punches. Among the current members, 18 Congressional offices are represented from a span of over 62 years (though not all current members are former Capitol Hill staffers).
From their inception, the Capitol Steps have recorded 35 albums, the most recent of which is titled "Orange is the New Barack." Through the years, they have been featured on NBC, CBS, ABC, and PBS, while producing biannual "Politics Takes a Holiday" radio specials on National Public Radio stations nationwide.
While the Capitol Steps are based in Washington, D.C., their comedy is accessible to all with an interest in politics. They continually update their material to keep up with the headlines, so no matter what's in the news, the Capitol Steps are equal opportunity offenders.
Support
This performance is made possible, in part, by generous gifts from Betty and Craig Miller, John and Suzan Shierholz and Brent and Maggie Wynja.
---
MORE INFORMATION
SPECIAL INFO:Become a subscriber and reserve your seats today!

GROUP SALES:Please call the Ticket Office (515-294-2479) to see if there is a special group rate for this show!
---
SEE TICKETS

DATE:

Monday, October 19, 2020

TIME:7:30 pm

DOORS:North Entrance on Ground Floor opens at 7:00 PM

SE & SW Tower Door Entrances open at 7:00 PM

*Times may vary depending on sound check for each performance.

PRICE:Tickets start at

ON SALE:Fall 2020